Community Needs Assessments have grown in popularity for their listen-first approach to improving community services. They are a thoughtful, systematic approach of identifying and confirming the needs of the people you serve.

As community needs assessments are taken on by more public agencies, some key patterns have emerged for successful efforts. We've seen these patterns hold true, and keep them at the core of our work as a community engagement software provider.
1. Meet People Where they are
When people hear the word 'survey', we're apt to think of a paper form or an online survey. But these formats alone almost always miss key portions of your community. Start with asking "who do I want to reach", then develop your specific outreach tactics to engage and ask questions where your audience already is.

Successful strategies we've seen have engaged people creatively:
Taking tablets to local farmers markets and conducting in-person talks
Social media advertising to the areas and people you want to reach
Interactive text message surveys
Physical signs with short URL's or text message shortcodes
Sending embedded email surveys to key community stakeholders
Your tactics will depend on your audience, so start with a thoughtful consideration of their routines and needs to nail the right approach.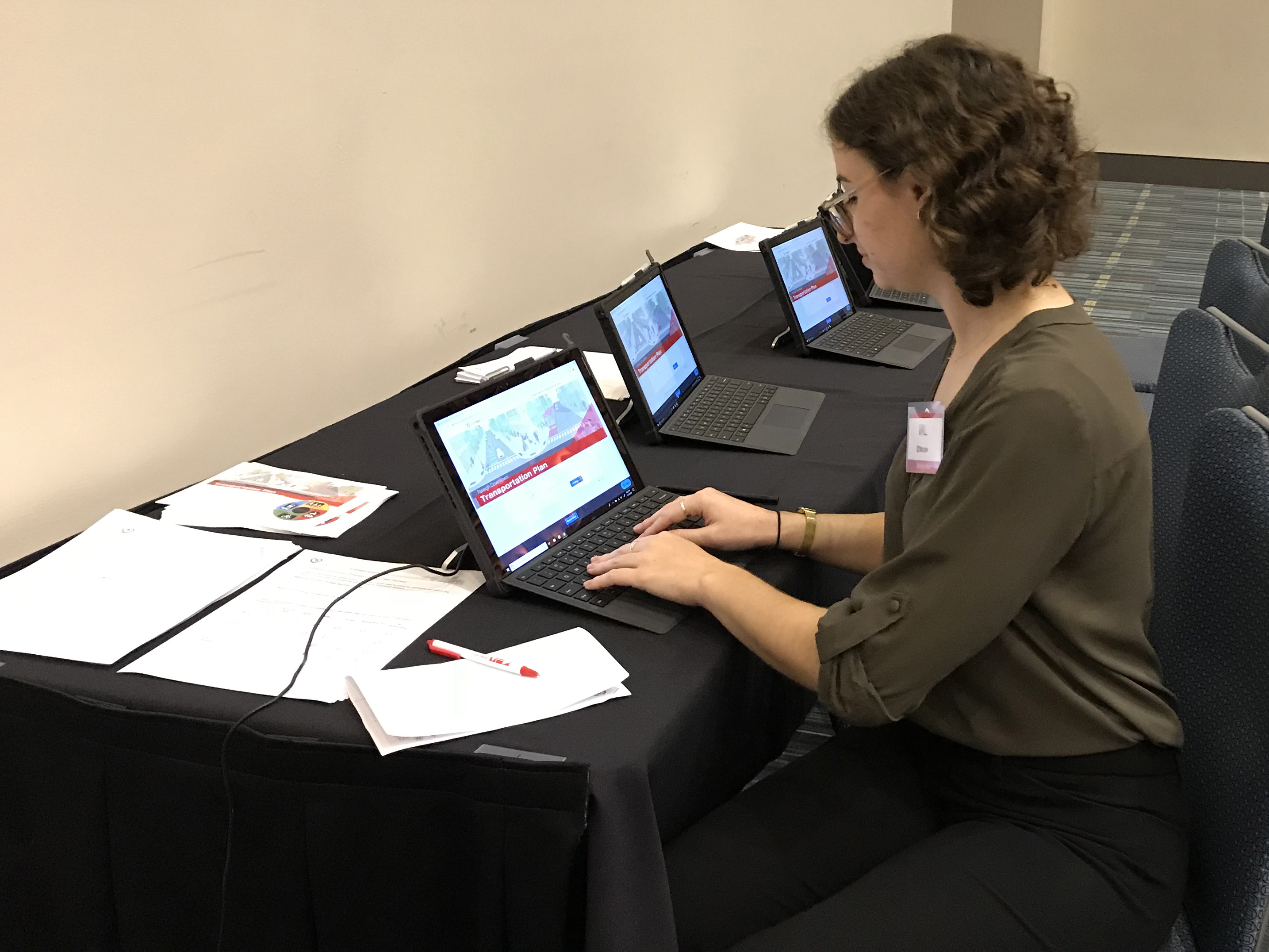 Kiosks and in-person interviews are a great supplement to traditional surveys
2. Keep things simple
When crafting a survey, it's important to remember the goal is not to conduct academic research – but rather to understand people. With that in mind, and our increasingly-shortened attention spans, do your best to eliminate unnecessary questions and ask for feedback on things that you can change.

Although 'Matrix' or Likert scale questions can be used to quantify sentiment across different topics, new qualitative analysis tools can often yield comparable insights from a handful of open-ended questions.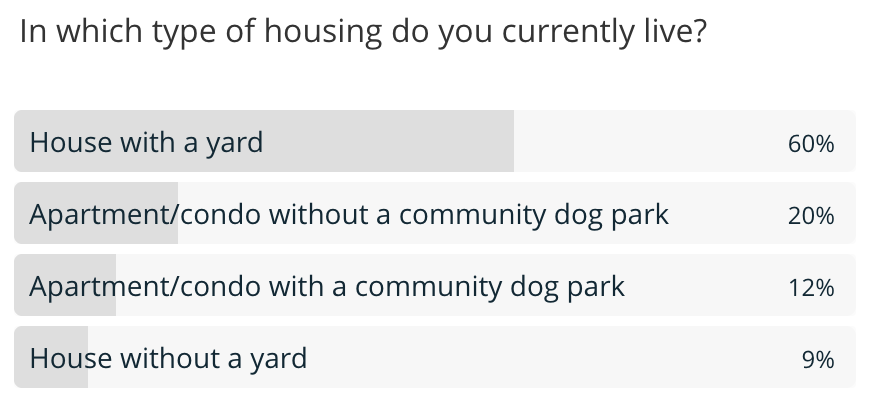 Resist the urge to go more complex, and your engagement rates will thank you
3. leave room for the unexpected
Across thousands of public engagement surveys, the questions that have consistently yielded powerful insights are the ones that have created space for participants to surprise us.

The insights you gather from a question like "Would you like to see longer service hours?" will pale in comparison to "What, if anything, prevents you from accessing services?" The latter question differs in providing an opportunity to understand, while still checking an assumption about service hours.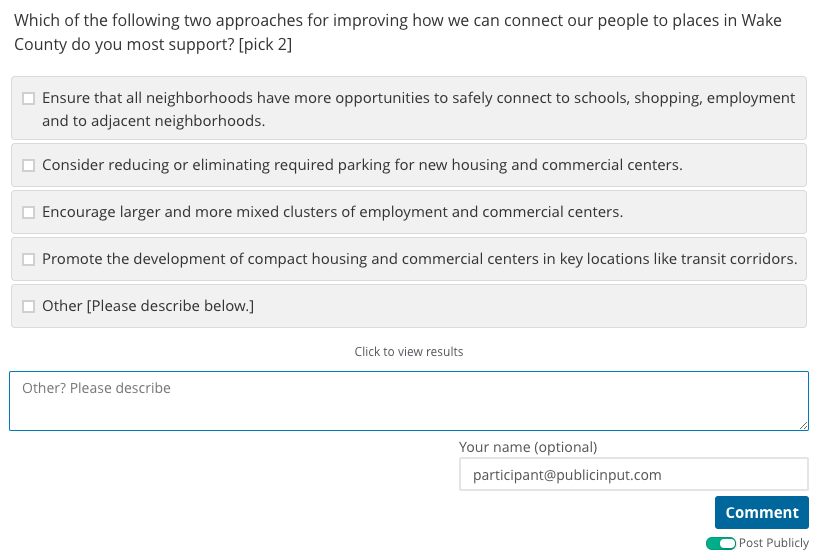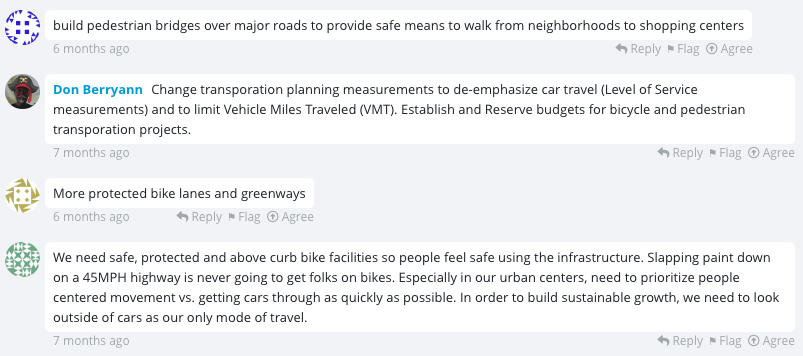 If you free yourself from assumptions about your participants, they might surprise you with real insight
4. ABC – Always be capturing
A community needs assessment is just one interaction in many that define your relationship with the people you serve. It's of particular importance to use that opportunity to create pathways for follow-up communication.

If you're not already managing your email, phone, and mailing contacts in a traditional CRM, needs assessment surveys are a great time to start.

When residents are asked why they don't engage more often, not knowing what will happen to my feedback is consistently ranked as a big detractor. By capturing contact info and closing the loop, you'll lay the groundwork for increased engagement and community trust.

Capturing contact information and location makes it easier to follow up and do future outreach

Remember, you're not in this alone! We've worked with dozens of communities who didn't know where to start and have gone on to conduct outstanding public engagement. We're happy to help – whether its sharing surveys we've seen work well, connecting you with other agencies on the platform, or being a sounding board on your outreach efforts.

The community needs assessment process is a great time to integrate your online and in-person outreach efforts. Whether you want to improve your process, tap into data analytics, or simply get started with a resident CRM, we'd be happy to help.

Drop us a line at [email protected], or get more info:
Get online community engagement examples